"Procuring cause" is a real estate term which agents, brokers and sometimes buyers use to determine who will receive the commission on a house sale. It is widely identified by the specific tasks performed by a real estate agent which lead to an accepted purchase contract and successful sale of real estate.

In many cases, the "procuring cause" task could be identified as the first showing of a house by a real estate agent which a buyer purchases. "Procuring cause" could also be construed to mean the task of writing and negotiating the purchase offer. Since there is no hard and fast rule as to what specifically triggers "procuring cause", its easy to see how this situation can get tricky.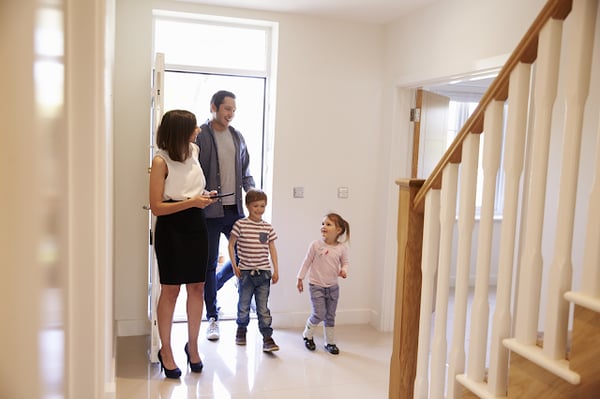 Many buyers are not aware of what it means, and it is a sensitive issue for many buyer's real estate agents and their brokerages. It comes into play many times when a buyer purchases a house toured with two different real estate agents. Maybe one agent found the house and the other agent helped put together the offer—so who gets the fee for their service? It all hinges on which agent was the "procuring cause"—the agent who sparked the interest in the buyer that ultimately led to buying the house.
Proving procuring cause can be a long, complicated process, but agents who sue over procuring cause are typically the agents who first showed the home to the buyer. For this reason, the listing agent should always ask potential buyers if they are working with an agent. Here are some examples of ways a potential buyer can answer that question.
The reason for this is that it will make a difference when it comes to making an offer on their listing. A real estate agent's loyalties and responsibilities change depending on who the agent is talking to. Here's a quick summary of roles an agent can play in any one transaction.
If the buyer, didn't state he or she was working with someone, and then come back with a buyer's agent later, the listing agent may feel as if they've been used if it wasn't discussed that the buyer had an existing agent relationship or was planning to use someone else. They also might not present the offer in the best light to their client, the seller, and, if there are multiple offers in the works, something buyers in a market with low inventory can surely expect, this might not bode well for that buyer.
The National Association of REALTORS has actually created a 26 question spreadsheet which can be used to help resolve disputes. It is intended to assist Hearing Panels in identifying relevant issues and facts in determining questions of entitlement to disputed funds.


What we do?
HomeTraq provides you with the superior home-hunting experience. Create a free account and tour any home within 3-5 minutes. A realtor will meet you there. No commitment. No payment. No obligation.