The essential credit check-list for boosting your credit.

When it comes to obtaining the best interest rate and terms on a mortgage, good credit is critical. If you're thinking about buying a home, the first thing you should do is ensure your credit score is in tip-top shape before you explore financing options.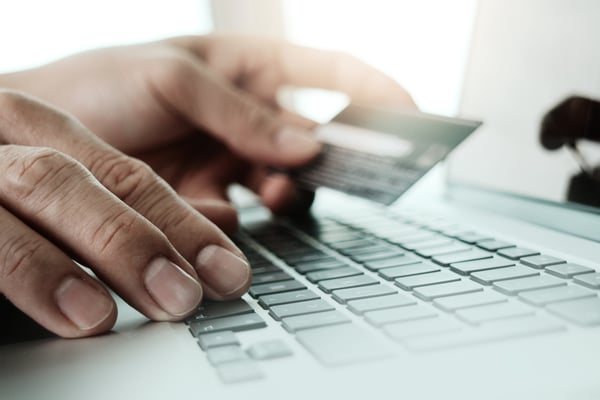 There are plenty of ways to alter your credit during your home search. These dos and don'ts will help you maintain your credit while you find your dream home:
DO stay current on existing accounts
You've likely built up good credit because you pay your bills on time. It's especially important that your payments remain punctual as you seek home financing. One late notice could harm your likelihood of approval on the loan that best fits your needs. Stay on top of your accounts during this period. Paying any bills early also doesn't hurt, just to be safe.
DON'T mess with your accounts
You'll need to keep close track of your bank accounts and credit statements. Don't apply for new credit. You will lose points from your credit score every time your credit is pulled by a creditor or lender. Closing any credit card accounts will also negatively impact your credit history. Don't transfer money between accounts unless your bank has sent you complete documentation itemizing all transfers. Keep your accounts in good standing.
DO continue to use your credit as normal
Ever heard the slogan "If it ain't broke, don't fix it?" This applies to your credit too. Keep your spending pattern consistent while awaiting an approval. Altering your pattern could raise a red flag and lower your credit score. Just keep doing what you've been doing, and your credit score should remain intact.
DON'T make any big purchases
Hold off on buying that new car. Don't take any unnecessary risks while you're looking to buy a home. Avoid maxing out your credit cards and try not to withdraw or deposit any large sums of money. Consolidating any debt onto one or two credit cards is also a potential pitfall that could ruin your credit scores. Resist temptation and keep your spending to a minimum.
DO a check on your credit score
Don't know your credit score? You can see free credit reports from all three credit bureaus. Always ask an expert if you're not sure how to proceed!
DON'T change jobs
Don't make a career move while looking for a new home. Changing your job could impact your income, as well as your credit score. Should an opportunity arise, speak with a mortgage professional before making a final decision.
DO talk to a mortgage professional first
Knowledge is power! Understand how much home you can afford and pursue financing options from there.
DON'T seek help without asking a mortgage pro
Don't let a relative or friend pay for anything related to the purchase of the home without clearing it with your lender first. Gifts are only allowed under specific lending guidelines and if undocumented can sink any deal.
Finally, and perhaps most importantly, protect your personal information. Don't give your credit info to anyone who could run your credit report again, and thus hurt your credit score.
HomeTraq provides you with the superior home-hunting experience. Create a free account and tour any home within 3-5 minutes. A realtor will meet you there. No commitment. No payment. No obligation.